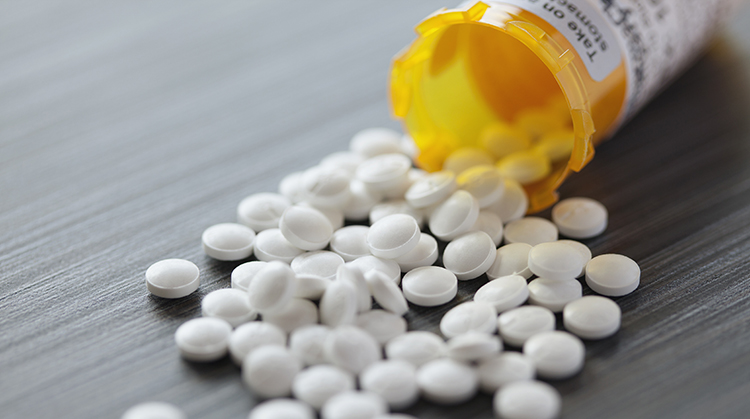 Prescription opioid deaths have quadrupled since 1999, yet even as the heartbreaking effect of the opioid epidemic increases, Americans are holding onto — and sharing — their pills.
A Johns Hopkins Bloomberg School of Public Health survey found that 60% of American adults prescribed opioids keep leftover pills, and one in five reported sharing their medication with someone else.
"Until recently, we have treated these medications like they're not dangerous," said the study's senior author Colleen L. Barry, PhD, MPP, in ScienceDaily ("Six in ten adults prescribed opioid painkillers have leftover pills" – June 13, 2016). "But the public, the medical community, and policymakers are now beginning to understand that these are dangerous medications and need to be treated as such. If we don't change our approach, we are going to continue to see the epidemic grow."
Barry told Kaiser Health News ("By Sharing Painkillers, Friends And Family Members Can Fuel Opioid Epidemic: Study" - June 13, 2016) that prescribers and the public need to remember that prescription opioids "are not like Tylenol — these are highly addictive meds."
The U.S. Food and Drug Administration has recommendations for safe disposal of medicine, including drug take-back days.
The Centers for Disease Control and Prevention warns that the United States is in the midst of a "prescription painkiller overdose epidemic" and CDC recommends safe alternatives like physical therapy for most pain management.
The American Physical Therapy Association launched a national campaign to raise awareness about the risks of opioids and the safe alternative of physical therapy for long-term pain management. Learn more at our Safe Pain Management page.
Physical therapists are movement experts. They improve quality of life through hands-on care, patient education, and prescribed movement. You can contact a physical therapist directly for an evaluation. To find a physical therapist in your area, visit Find a PT.
Related Resources:
Additional Information
Access additional Did You Know? pages.