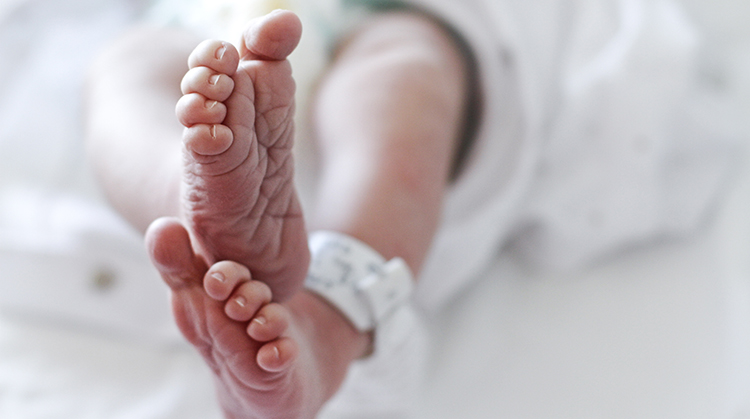 The opioid epidemic has touched every stage of life, including women who are pregnant and their babies.
Neonatal abstinence syndrome, or NAS, occurs when an infant is born having been exposed to opiates (such as methadone, subutex, heroin, morphine) and experiences withdrawal symptoms after birth.
The dramatic rise in NAS in recent years has occurred in association with the increase in the use of opioids by pregnant women. According to the Centers for Disease Control and Prevention, from 1999 to 2013 the overall incidence of NAS increased 300% in the United States, from 1.5 per 1,000 hospital births in 1999, to 6.0 per 1,000 hospital births in 2013.
Physical therapists help children with neonatal abstinence syndrome in the hospital right after birth and after discharge to help them achieve developmental milestones and achieve their full potential.
Physical therapists are movement experts who improve quality of life through hands-on care, patient education, and prescribed movement. You can contact a physical therapist directly for an evaluation. To locate a physical therapist in your area, visit Find a PT.
Signs and Symptoms
Babies born with NAS display signs that can manifest in the nervous system, stomach and intestines, and respiratory system and are the result of the infants' immediate lack of addictive opioids after birth. Infants with NAS often exhibit the following symptoms of withdrawal:
High-pitched crying.
Shaking/jitteriness.
Fussiness.
Stiffness in arms, legs, back.
Stuffy nose/sneezing.
Vomiting/diarrhea.
Feeding difficulties.
Poor weight gain.
Rapid breathing.
Stomach gas/cramping.
Skin issues around the bottom.
Difficulty calming and sleeping.
Treatment
NAS is treated through medication and intervention by a team of health care professionals. Specially trained physical therapists are an integral part of the team treating infants with NAS.
In the Hospital
Infants with withdrawal symptoms may need to remain in the hospital and be treated in the neonatal intensive care unit.
Strategies used by physical therapists to treat babies with NAS may include:
Identifying the risk for delays in natural growth and development (developmental delays).
Controlling the baby's environment: This can include dimming the lights, keeping the room quiet, assisting with sleeping patterns, introducing sensory input slowly, avoiding brisk or startling movements.
Educating caregivers about infant stress cues: Cues an infant is under stress can include looking away from the observer, arching the neck and back, making frantic and excessive movements, and frequently hiccuping, sneezing, or yawning.
Helping caregivers recognize engagement clues: Cues an infant is ready to interact may include looking at caregivers, bringing hands to mouth, snuggling, etc. Use of a pacifier can help with calming, and blankets can be used to make infants feel "contained" to decrease excessive movements.
Providing therapeutic touch and movement experiences.
Helping to improve food intake: Treatment can include recognizing infant sucking patterns, using pacifiers, and other ways to strengthen the baby's ability to take a bottle or breastfeed successfully.
Family education: Physical therapists play a critical role in providing individualized caregiver education with an emphasis on helping parents understand their infant's behavior cues.
After Discharge From the Hospital
The physical therapist in the NICU often becomes the supportive bridge for the infant and family after they leave the hospital and as community-based services commence. Physical therapy is an important part of the infant's life as they eventually transition into childhood.
An infant with NAS may need extra care after going home, including:
Early intervention: Physical therapists treat young children (birth to age 3) at risk for delays in the typical development of skills such as physical movement.
Developmental (or neonatal) follow-up clinic visits: Some hospitals have clinics for families to return to, in order to track the development of infants at higher risk for developmental delays.
Outpatient physical therapy: Infants with NAS may be referred to an outpatient physical therapy department specializing in pediatric rehabilitation services. Pediatric physical therapists provide individualized and fun playtimes designed to help babies safely progress in their development.
The Academy of Pediatric Physical Therapy Neonatal Special Interest Group contributed to this article.