This activity is challenging, yet so much fun, kids likely won't realize all the benefits to their bodies!
Skill Areas Addressed (See Glossary):
Gross motor skills
Endurance
Social skills
Cognitive skills
What You Will Need:
Sidewalk chalk
A hula hoop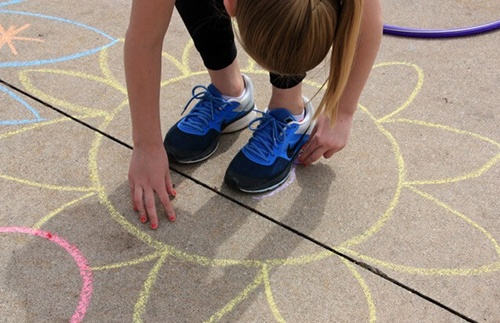 What To Do:
Have the child trace the circle of the inside of the hula hoop with the chalk. We found it was easiest to stand on the hula hoop while drawing.
After you have the circle traced, make a few petals to create a flower.
Inside 1 of the petals, draw a star to indicate a starting point. Next, have your child trace a hand and a foot inside the circle center of the flower.
Have the child create multiple flowers this way, by tracing the hula hoop, drawing petals (1 with a star inside), and then tracing a foot and a hand inside in the center of each. Each flower can have a different combination of hands and feet inside the circle (1 flower may have both feet, 1 may have a left foot and a right hand, etc).
Have the child place his or her hands and feet appropriately inside the flower, and the other hands/feet on the starting point on the flower petal (eg, if you have both feet inside the flower, you will need to place both hands on the starting point).
Have the child work their body around the flower, while keeping hands and/or feet in the traced spots (inside the flower), and moving their other body parts from starting point and around the other pedals. Move to the next flower and repeat!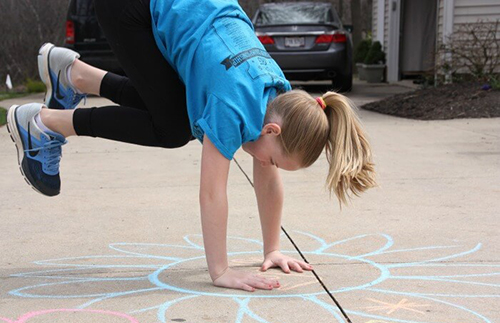 Explore More Activites Like This!
Explore more activities to promote development in children, and check out our health center for children.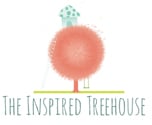 This content is provided in collaboration with The Inspired Treehouse and has been reviewed by the editorial board.