The American Physical Therapy Association encourages the public and referring providers to learn about the benefits and economic value of choosing or recommending physical therapy.
Physical therapists help Americans move better and live better lives. They also help them avoid complications from surgeries, long recoveries, and the risks of prescribed medications. Research has shown the benefits of physical therapy for many conditions.
Now a study commissioned by the American Physical Therapy Association, offers another reason to recommend or choose physical therapy — the overall value it provides to patients and the health care system.
View our patient-friendly resources for the eight conditions studied below.
Choose more movement. Choose better health. Choose physical therapy.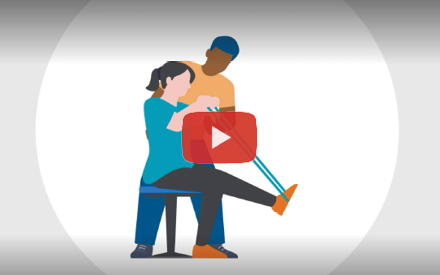 The Value of Choosing Physical Therapy
Every choice matters, and the choices you make for your health are of the highest importance. Discover the value of choosing physical therapy over alternative treatment options.
Watch now