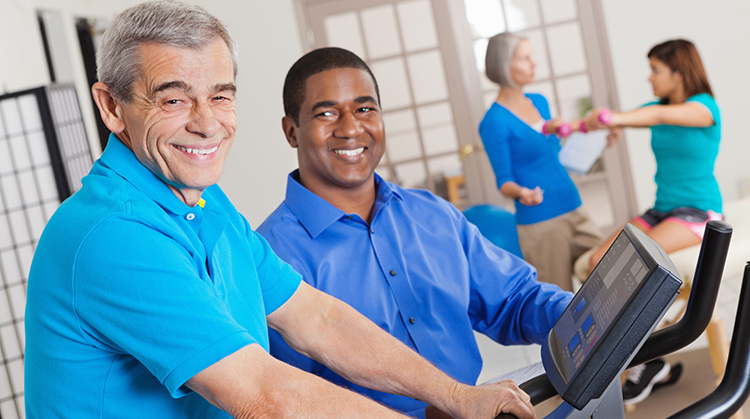 According to a study of people with Parkinson disease, doing high-intensity aerobic exercise on a treadmill in the early stages (within five years of diagnosis) can slow the progression of disease symptoms. While researchers say more research is needed, the treatment proved to be safe and effective after six months. The findings were published in JAMA Neurology in December 2017.
Authors divided 128 patients with PD into 3 groups including:
A high-intensity group who did 30 minutes of treadmill work with an 80%-85% maximum target heart rate four times a week.
A moderate-intensity group who did 30 minutes on the treadmill with a 60%-65% maximum heart rate four times a week.
A usual-care group who maintained their current rates of physical activity.
After six months, participants completed the Unified Parkinson Disease Rating Scale. Their scores were compared with baseline scores. Those in the high-intensity only group experienced a 0.3 increase in disease progression. Those in the usual-care group experienced a 3.2 increase. The moderate-intensity group had a 2.0 increase in disease progression.
PD is a progressive neurologic disorder. The severity and symptoms can widely vary. But, people with PD experience a slow decline in mobility and thinking as the disease progresses. It is the second most common degenerative brain disorder affecting adults, after Alzheimer's disease.
If you see a physical therapist, they will conduct a thorough evaluation. They will develop personalized treatment plans to help you stay as active and independent as possible.
Physical therapists are movement experts. They improve quality of life through hands-on care, patient education, and prescribed movement. You can contact a physical therapist directly for an evaluation. To find a physical therapist in your area, visit Find a PT.
Related Resources
Additional Information
Access additional Did You Know? pages.