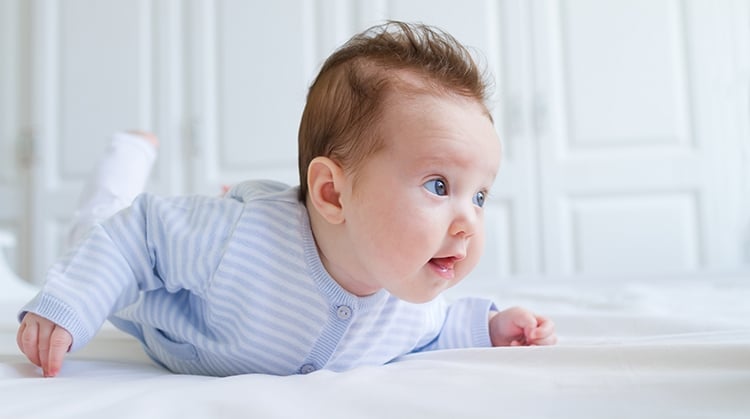 Tummy Time Tools provides parents with ideas and activities to make sure your baby gets enough time on his tummy throughout the day, while they are awake and supervised.
These activities include handling, carrying, diapering, positioning, feeding, and playing with your baby.
Increasing the amount of time your baby lies on their tummy:
Promotes muscle development in the neck and shoulders
Helps prevent tight neck muscles and the development of flat areas on the back of the baby's head
Helps build the muscles your baby needs to roll, sit, and crawl
Download and read the full brochure: Tummy-time Tools.pdf
Physical therapists are movement experts who improve quality of life through hands-on care, patient education, and prescribed movement. You can contact a physical therapist directly for an evaluation. To locate a physical therapist in your area, visit Find a PT.