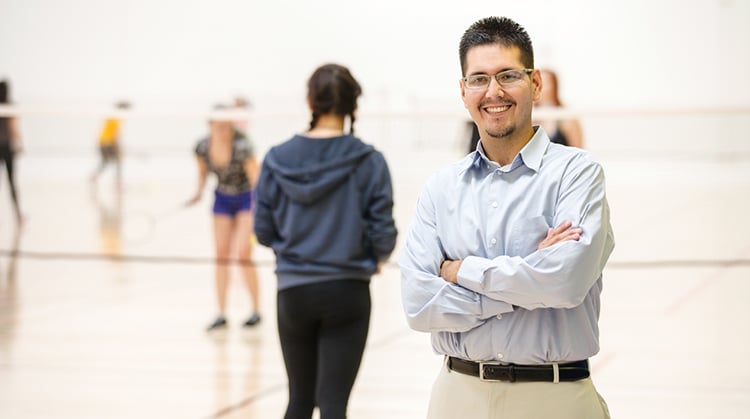 At the age of 21, Gerardo was a kinesiology student interested in sports therapy. He enjoyed playing sports, dancing, and hanging out with friends and family. All that changed when he was a passenger in a serious car accident.
"I was ejected 40 to 60 ft from the car and landed on my side, hitting my head as I bounced on the ground" Gerardo said. He was in a coma and a vegetative state for 3 months.
His ensuing recovery was gradual. Unable to walk or do anything physical, he worked with various therapists. He would receive inpatient care in 3 different hospitals for about 6 months, and then move to outpatient care for a year and a half.
"Both occupational and speech therapy helped me achieve my goals in physical therapy," he said of his therapists' collaboration. "My physical therapist pushed me to reach my goal, which was to walk again. He helped get me from a wheelchair to a walker, from a walker to a cane, and now I walk without a cane. He also taught my family how to help me recover my physical ability, which was crucial to my overall recovery."
One year later, Gerardo was walking and living independently, but with goals for further improvement. He is also back in college working toward his kinesiology degree, and plans to specialize in physical activity for older people.
"I still want to recover more, but I feel that because of the magnitude of my accident, what I'm able to do is a huge accomplishment," he said.
Explore more patient stories like this one!
Physical therapists are movement experts who improve quality of life through hands-on care, patient education, and prescribed movement. You can contact a physical therapist directly for an evaluation. To locate a physical therapist in your area, visit Find a PT.