Listening Time — 45:40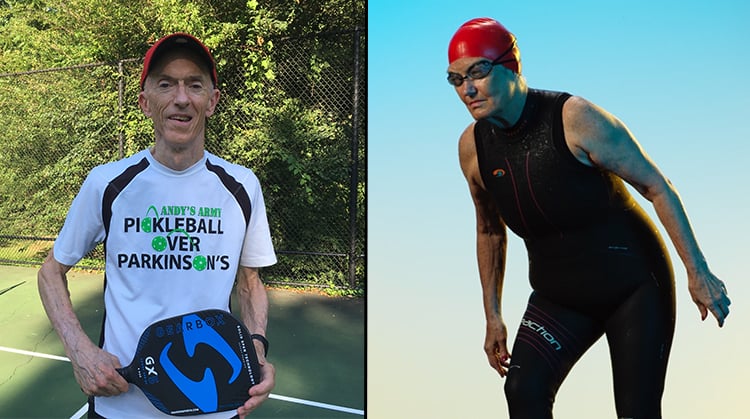 Too many older adults find themselves in a pickle. They want to feel good but find themselves sitting too much, out of shape, and out of sorts.
Andy Leighton found an answer to that problem in pickleball. He says the game has lessened the effects of his Parkinson disease. It also has turned him into a competitive athlete in his 70s. Andy was even named Athlete of the Month for September 2020 by the National Senior Games Association.
Another prominent athlete in her 70s, Patsy Lillehei, joins us too. She talks about her transition from overweight and underactive in her mid-60s to competitive triathlete. Patsy is a Senior Games participant despite health conditions that might have stalled someone less determined. She shares why her motto is "motion is medicine."
Andy and Patsy also discuss the role physical therapy has played in helping them stay healthy and active.
Joining them is Becca Jordre, a physical therapist who works with older adults. Becca has a passion for promoting physical activity for healthy aging. She shares her perspectives as one who has studied and seen the power of physical activity to transform lives.
Download the podcast on Apple Podcasts, Spotify, or Google Play, or listen below.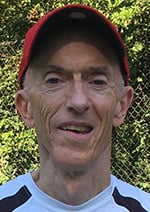 Andy Leighton is a 73-year-old pickleball player who is winning against the degenerative effects of Parkinson. Andy credits his sport and physical therapy with helping him to keep his balance and large movement skills, which Parkinson attacks. Andy retired from doing organizational development at the Metropolitan Washington Airports Authority and volunteer work playing French horn solos for the arrival of Honor Flight war veterans, and played tennis in college. Andy and his wife of 40 years, Helen White, live in Arlington, Virginia, and have two sons.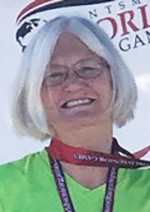 Patsy Lillehei, a 76-year-old who retired as a financial advisor from Wells Fargo, never considered herself an athlete until she finished a 150-mile cycling fundraiser in 2008 to honor her daughter, who has multiple sclerosis. That ride, and friends, encouraged her to take on swimming and running, and she earned first place in the 2008 Minneapolis Lifetime Triathlon. She has participated in the National Senior Games since 2011 and was selected as their 2015 Game Changer. She claims physical therapy and physical activity — her keys to managing health conditions, injuries, and pain — keep her in the game.
Becca Jordre, PT, DPT, is an associate professor of physical therapy at the University of South Dakota who received her doctor of physical therapy degree from Duke University. She is a board-certified clinical specialist in geriatric physical therapy and a certified exercise expert for aging adults. She spends her time teaching and researching successful aging. She created the Senior Athlete Fitness Exam, which has helped to screen nearly 4,000 participants at the South Dakota Senior Games since 2009 and the National Senior Games since 2011. A marathoner and swimmer, Becca considers herself a senior athlete in training.