Listening Time — 37:26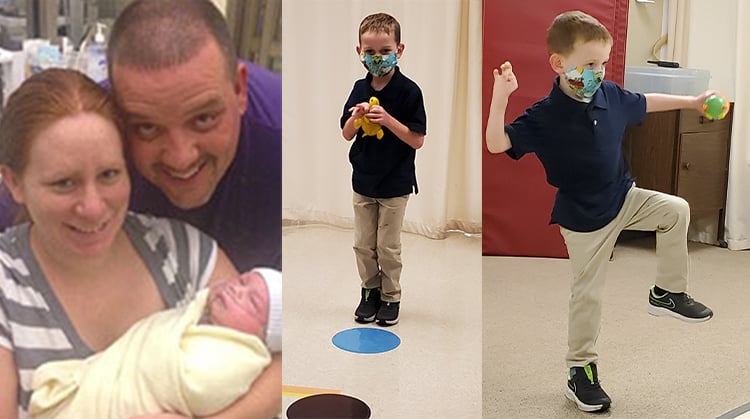 What do you do when a problem during delivery starves your newborn's brain of oxygen? How do you deal with days of uncertainty about the extent of damage. What is it like to have to wait many weeks before you can bring your infant home? How do you manage years of therapies to ensure that your little boy can live the life that he deserves?
If you're parents Vanessa and Dorian Starkey, you respond with faith, hope, and resolve.
If you're Anna Howard, you and your care team shepherd little Eli through a damage-halting cooling procedure. You help him develop the skills he'll need beyond the NICU. And you work with the Starkeys over six years on balance, coordination, fine motor skills, talking, and muscle strength.
Oh, and if you're Eli himself, you respond to all the adversity with determination, and a big smile. You don't accept barriers because your mom and dad have said that you can do anything you set your mind to. And because "Miss Anna" and your care team have set you up for success.
In this episode of Move Forward Radio, Vanessa, Dorian, and Anna share Eli's inspiring story.
Download the podcast on Apple Podcasts, Spotify, or Google Play, or listen below.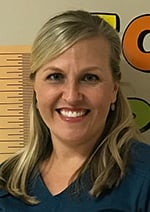 Anna Howard, PT, BS, is a board-certified clinical specialist in pediatric physical therapy. She treats children from birth to 18 years in both outpatient and NICU settings at Baton Rouge General Medical Center. As a certified neonatal therapist, an APTA credentialed clinical instructor, and with a certification in neuromuscular development techniques in pediatrics, Anna is committed to providing outstanding care. She empowers kids and caregivers through patient education.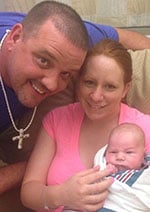 Dorian and Vanessa Starkey of Livingston, Louisiana, are the proud parents of six-year old Eli. Their drive to do whatever it took to help their son recover from a birth injury was key to Eli's success. They did what every physical therapist hopes patients and caregivers will do with what they learn in the clinic.