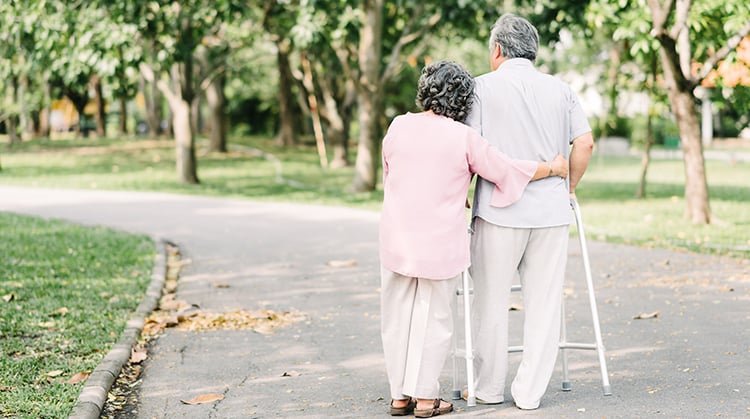 For U.S. residents, ages 65 and older, the rate of deaths linked to falls steadily increased by 31% from 2007 through 2016. This means that falls is the leading cause of injury-related deaths in this age group. For those ages 85 and older, the rate rose the most dramatically — from 9,188 deaths in 2007 to 16,454 deaths in 2016. Men had higher rates of falls-related deaths than did women with 73 for every 100,000 men compared with 54 per 100,000 women.
These are the latest statistics included in a report from the Centers for Disease Control and Prevention (Deaths from Falls Among Persons Aged ≥ 65 Years – United States, 2007-2016). In general, deaths climbed by about 3% per year, according to the report.
Authors of the report believe that the rates of falls-related deaths may be climbing due to an aging population and longer survival rates after common diseases such as heart disease, cancer, and stroke. They also believe the issue can be addressed. "As the U.S. population aged [65 and older] increases, health care providers can address the rising number of deaths from falls in this age group by asking about fall occurrences, assessing gait and balance, reviewing medications, and prescribing interventions such as strength and balance exercises or physical therapy," the report states.
Physical therapists can measure falls risk and help prevent dangerous falls by conducting screenings and designing personalized plans that include:
Recommending ways to make your home safe.
Educating you about medical risk factors linked with falls.
Providing exercises and balance training.
Working with other health care providers to address any underlying medical conditions.
Related Resources
Additional Information
Access additional Did You Know? pages.