Each year more than one out of four older Americans, ages 65 and above, experience a fall, and 3 million older people are treated in emergency departments for fall injuries. Falls also are responsible for 95% of hip injuries. In addition to injury, a fall can result in unwanted outcomes, including loss of independence and decreased ability to do the things that are most important to you. Falling once doubles your chances of falling again.
Even if a fall does not result in an injury, it can cause a fear of falling. This fear may cause you to cut back on daily activities. And when you are less active, you become weaker and prone to more falls.
You can prevent falling by doing physical activities that you enjoy and working with a physical therapist to improve your:
Balance.
Muscle strength.
Endurance.
Physical activity reduces the risks of falls and fall-related injuries in older adults. Physical therapy (with exercise) focused on balance, stability, and the ability to perform common tasks is recommended and can prevent falls, according to the U.S. Preventive Services Task Force.
Why See a Physical Therapist?
A physical therapist can help you reduce your risk of falling by:
Assessing your risk of falling.
Helping you make your home as safe as possible.
Educating you about the medical risk factors linked to falls.
Designing a personalized exercise and balance training program.
Improving your ability to take part in physical activities to maintain your fitness and overall health.
Working with other health care providers and community services to create programs to reduce the risk of falls.
Physical therapists are movement experts. They improve quality of life through hands-on care, patient education, and prescribed movement. You can contact a physical therapist directly for an evaluation. To find a physical therapist in your area, visit Find a PT.
Symptoms & Conditions
See our other Symptoms & Conditions guides.
Featured Content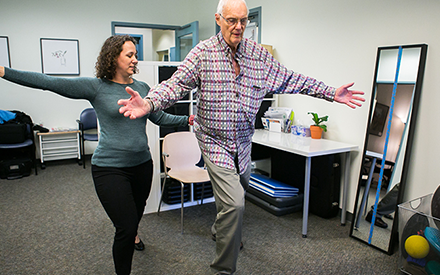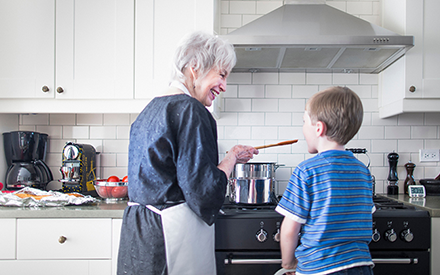 Health Tips
---
5 Tips to Fall Proof Your Home
Falls are not a normal part of aging, and they are preventable. If you find yourself losing your balance, it's time to reduce your risk. A great place to start is in your own home.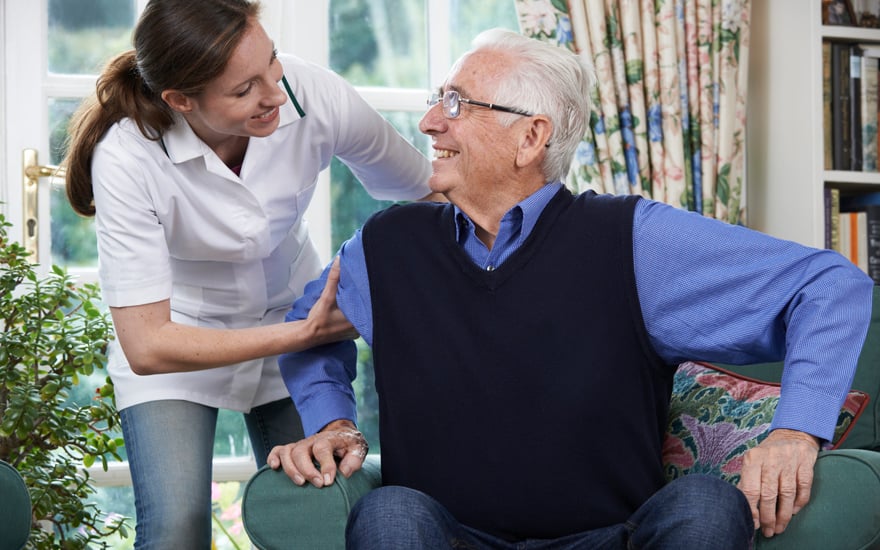 Health Tips
---
6 Exercises to Promote Balance That You Can Do at Home
Balance training is an important and effective part of falls prevention. Performing safe home exercises can help strengthen your lower body to promote balance and reduce your overall fall risk, among other health benefits.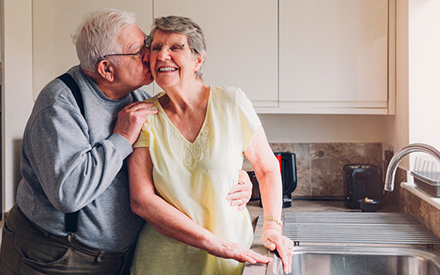 Did You Know?
---
Falls Are Common and Costly, But Can Be Prevented
One-third of adults over the age of 65 are likely to fall this year. The good news is many falls can be prevented with the help of a physical therapist.
Additional Falls Prevention Content