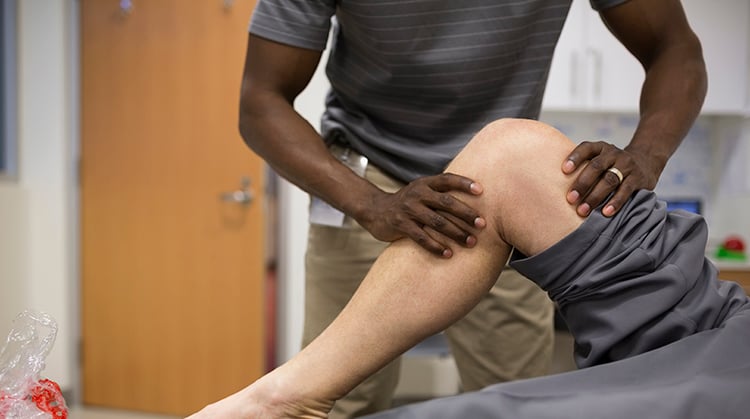 Mild meniscal tears and moderate knee osteoarthritis send some people under the knife. For many, all they really need is physical therapy.
A study in the New England Journal of Medicine found no major difference between surgery and physical therapy. This means that many people can avoid unneeded invasive procedures and related costs.
Dr Edward Laskowski, codirector of the Mayo Clinic Sports Medicine Center, shared other good news with Men's Journal (Try Physical Therapy Before Surgery - April 29, 2013). He said that physical therapy might also prove as effective for other knee injuries such as:
MCL tears.
PCL tears.
Cartilage tears.
"If you have good range of motion, physical therapy may very well settle down the symptoms over time," Laskowski said.
In an episode of Move Forward Radio, the lead physical therapist in the trial discussed the findings of the study.
Physical therapists are movement experts. They improve quality of life through hands-on care, patient education, and prescribed movement. You can contact a physical therapist directly for an evaluation. To find a physical therapist in your area, visit Find a PT.
Learn about physical therapist treatment of meniscal tears and knee osteoarthritis.
Related Resources
Additional Information
Access additional Did You Know? pages.