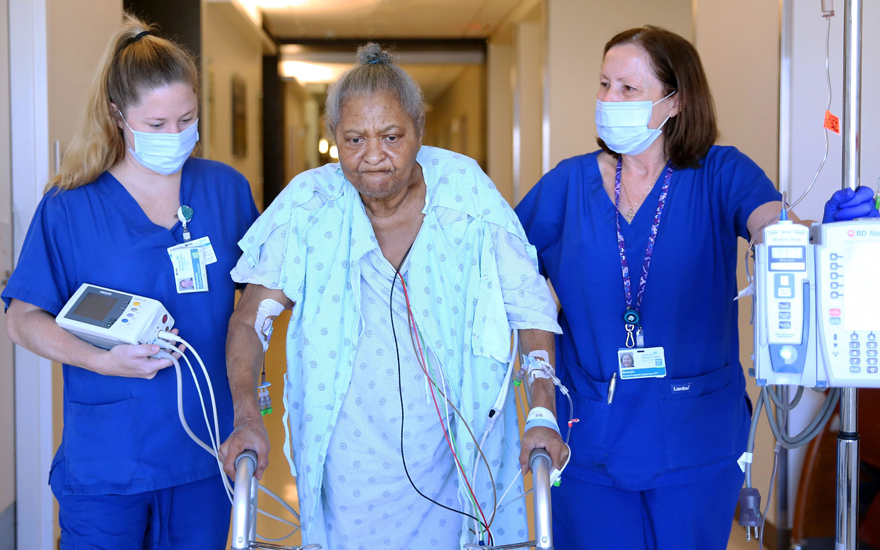 A study in the Archives of Physical Medicine and Rehabilitation (April 2021) found that patients do better after a stroke if they get physical or occupational therapy while in the hospital (acute care). Survivors of stroke were less likely to be readmitted to the hospital and lived longer if they received therapy.
Researchers looked at data over two years for 8,729 adults discharged from hospitals after a stroke. They compared patients who did not get therapy in the hospital with those who did. The average age of study subjects was 70 years, with equal numbers of men and women. A large majority — 87% — were white.
Researchers wanted to learn whether the amount of acute care therapy mattered. They looked at many factors, including:
How severe the stroke was and the patient's other health conditions.
Patient's mobility level upon admission to the hospital for stroke.
Whether the hospital discharged the patient to a rehab facility, home, or home care.
Number of therapy visits the patient received in the hospital before discharge.
The research showed that patients who received therapy in the hospital had a lower chance of death or readmission than those who had no therapy. Those who got:
One to two therapy visits had a 30% lower chance of readmission or death.
Three to five visits had a 41% lower risk.
More than five visits had a 43% lower risk.
Here's what else researchers learned:
Survivors of stroke with other health conditions and lower mobility at admission experienced even greater benefits from therapy.
Those with better mobility overall were less likely to die or need another hospital stay.
Patients who went straight to a rehab facility for more therapy after discharge had an even lower risk of hospital readmission and death.
A key message from the study is that any therapy is better than no therapy after a stroke. Though there are limits to the study, it affirms that therapy after stroke is vital.
Physical therapists work with survivors of stroke to promote strength, mobility, and improved function. Physical therapists are movement experts who improve quality of life through hands-on care, patient education, and prescribed movement. You can contact a physical therapist directly for an evaluation. To locate a physical therapist in your area, visit Find a PT.

Related Resources
Additional Information
Access additional Did You Know? pages.