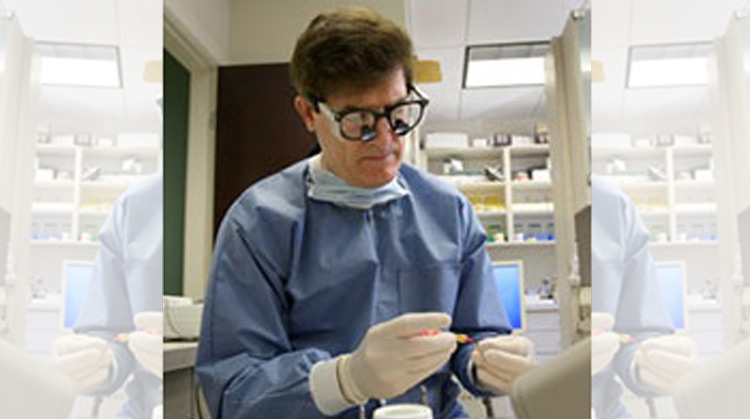 Barry Cunha, a practicing dentist from Lexington, Massachusetts, had been living with extreme limited range of motion in his neck and constant headaches for at least 30 years. Diagnosed with arthritis of the neck, the 60-year-old was also experiencing elbow pain so severe that he couldn't pick up a milk carton.
After several unsuccessful attempts to treat the pain with different therapies, Barry had "learned to live with it," while relying on a steady diet of aspirin to get through the day. But his daughter, a physical therapist, convinced him to see Glenn D'Addario, PT, DPT, MSPT, who specializes in manual therapy.
"Out of the gate, I thought he needed more hands on, more manual [therapy] for stretching, range of motion, and pain relief," said D'Addario. The manual therapy technique amazed Barry. "The first thing I noticed was how quickly he was able to, literally, put his hands on where the pain was coming from," Barry said.
With a treatment plan that focused on regaining his range of motion and controlling the pain in his neck, Barry felt immediate results and a new hope for recovery. "That first visit I was very hopeful that I was going to get complete relief," he said. "I just had already 20% more mobility in my neck right off the bat."
After only 3 months, Barry began a self-care regimen of stretching and strengthening exercises designed for him by D'Addario. He was so encouraged by the improvement in his neck that he began physical therapy for his elbow tendinitis, which also improved.
In October 2013, Barry told Move Forward Radio that he was down to taking aspirin only once or twice a week, and that he was able to maintain a pain-free life by performing the home exercise routine designed by his physical therapist. He said the reduction in pain made it easier to do his job and to enjoy his recreational pursuits, like playing softball.
Listen to Barry's experience with physical therapy on Move Forward Radio.
Physical therapists are movement experts who improve quality of life through hands-on care, patient education, and prescribed movement. You can contact a physical therapist directly for an evaluation. To locate a physical therapist in your area, visit Find a PT.