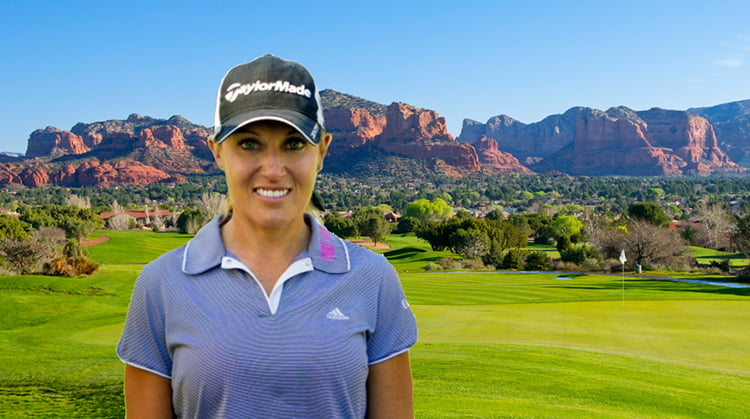 She became one of the most recognizable players on the LPGA Tour. But Natalie Gulbis's golf career was almost stopped short several years ago due to an ailment that affects at least a quarter of American every year—back pain.
In 2010, after years of battling pain that led to major back surgery and regular cortisone injections, Natalie's back pain remained so severe that she considered retirement. Instead, she opted for less invasive laser back surgery, and to a steady regimen of physical therapy.
"During a tournament week, I got to [physical therapy] every day," she told Move Forward Radio. "When I'm off, I got to [physical therapy] 3 times a week, but I do exercises for my back every day."
A fitness enthusiast, Natalie credits physical therapy with helping her handle high velocity swings that her sport requires. "The stronger that my core is, and my hips are, and my back [is], the less amount of pain I have," she said.
Natalie's regular physical therapist Al Casini, PT, says golfers, both professional and amateur, should focus on 3 core components: balance, core strength, and range of motion to avoid injury. "It's the repetitive nature of the sport," he said. "[The golf swing is] just a very, very high velocity rotation."
Natalie credits physical therapy with keeping her in the game. ("I don't know how long my career would have been [without physical therapy]," she said. "I don't want to think about it.") And she says she's hardly alone on tour in relying on physical therapists to stay on the course. "Every week as an athlete is a new ache and pain," Natalie said. "Those PTs help you get through those days and tournaments."
Listen to Natalie's experience with physical therapy on Move Forward Radio.
Physical therapists are movement experts who improve quality of life through hands-on care, patient education, and prescribed movement. You can contact a physical therapist directly for an evaluation. To locate a physical therapist in your area, visit Find a PT.