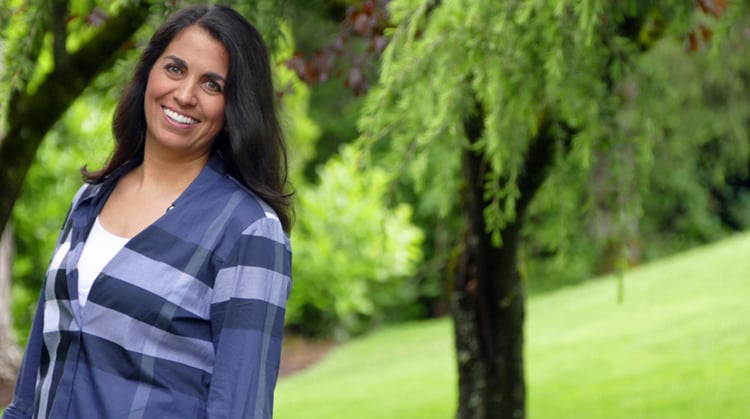 Helo Matzelle ignored a ringing sound in her ears for a while. But shortly after she started hearing voices, she saw a doctor.
An MRI discovered a brain tumor—shocking news. As Helo braced herself for surgery, she was optimistic and hopeful: "My family and I figured we could handle 6 days of recovery," she said.
The tumor was successfully removed, but after the surgery Helo's brain began to swell, the result of the surgical extraction of a rare brain tumor (microcystic meningioma). To save her life, Helo was put into a drug-induced coma.
Three weeks later, Helo was finally able to move out of the intensive care unit, but her recovery was just beginning. She would need to relearn how to walk, talk, and function again.
She leaned on her physical therapists and her family for support for more than 25 weeks, and learned about herself in the process.
"There's something about struggling and falling, and getting back up again," she said. "You realize you're stronger than you thought you were when you started."
When things got tough, Helo remembered her goal to return to her "old self."
"If I'm going to quit, I'm going to quit giving up," she told herself.
Almost 5½ years later, Helo has regained about 85% of her function, and she's turned her story of recovery into an award-winning memoir: Halo Found Hope.
To anyone facing a rehabilitation battle like hers, Helo advises, "Set the bar high; just don't quit."
Listen to Helo's story on Move Forward Radio.
Explore more patient stories like this one!
Physical therapists are movement experts who improve quality of life through hands-on care, patient education, and prescribed movement. You can contact a physical therapist directly for an evaluation. To locate a physical therapist in your area, visit Find a PT.