Listening Time — 13:55
Most of the time headaches are just what the broader informal meaning of the term implies — nuisances. Annoying little pains that go away of their own accord, perhaps hastened by an over-the-counter medication.
But there are headaches, and then there are headaches. This bolder variety may have a source that's more problematic than a stumble on a footpath or too many beers one night than a Tylenol can solve. These types of headaches may linger, and they may need intervention and treatment by a physical therapist — or even referral to another health care provider.
In this episode of Move Forward Radio, physical therapist Denise Schneider discusses these types of headaches — what causes them, the red flags that indicate their seriousness, how physical therapy can help, and the primary elements and possible duration of treatment.
Read more about the physical therapist's treatment of headaches.
Download the podcast on iTunes or Google Play or listen below.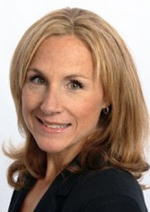 Denise Schneider, PT, DPT, has more than 16 years of clinical experience in the outpatient orthopedic setting. She has completed certification in manual therapy and a fellowship in clinical diagnostics and orthopedic manual therapy through the International Academy of Orthopedic Medicine-US; therapeutic pain specialist certification through the International Spine and Pain Institute; and a certificate in vestibular rehabilitation. She has incorporated her skill set to treat the headache population since 2009. In addition to treating headache, her clinical interests include vestibular, concussion, spine, and chronic pain.