Listening Time — 40:13


When George Floyd died under the knee of a Minneapolis police officer, Terry Willis was spurred to action. His goal was to call attention to racial injustice in America and the need for reforms. He wanted to help ensure that Floyd had not died in vain.
Terry decided to walk from his home state of Alabama to the spot in Minnesota where Floyd took his final breath. The distance was 1,000 miles. Terry — a master carpenter, not an athlete — hadn't trained for such a physically demanding undertaking. As a Black man, though, he knew that he could've been George Floyd. Terry wanted to show his young son that taking action could help America change for the better. He felt that God was on his side.
Also on his side was Tameka Duncan, a physical therapist who learned that Terry would walk through her town of Clarksville, Tennessee. She offered to treat him for a limp she'd noticed while watching him online. She ended up helping Terry in Clarksville, and again later in his journey, and the two formed a special bond.
In this episode, Terry talks about his multiweek journey and the nationwide attention he attracted. He's using his public platform, including making an 80-city tour to keep working for change, justice, and equality. Tameka shares her perspectives as a caregiver and ally in Terry's quest for a better America.
Download the podcast on Apple Podcasts, Spotify, or Google Play, or listen below.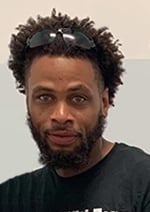 Terry Willis is the father of two and owner of True Trim Carpentry in Huntsville, Alabama, who gained national attention for his cause during a 1,000-mile, one-man march from Huntsville, Alabama, to Minneapolis, Minnesota. "I just want to be seen as equals," Willis said of his efforts to bring awareness to racial injustice. "We're all human beings. It's as simple as that."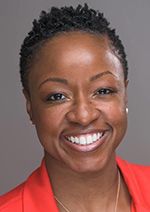 Tameka Duncan, PT, DPT, is a licensed physical therapist and owner of Vitality Sport & Rehab in Clarksville, Tennessee, which she opened two years ago. She enjoys helping people return to living an active lifestyle without pain, pills, or surgery, and is certified in mechanical diagnosis and therapy. She has a special interest in helping the bodybuilding community and women with recurring lower back, hip, and sacroiliac joint pain.