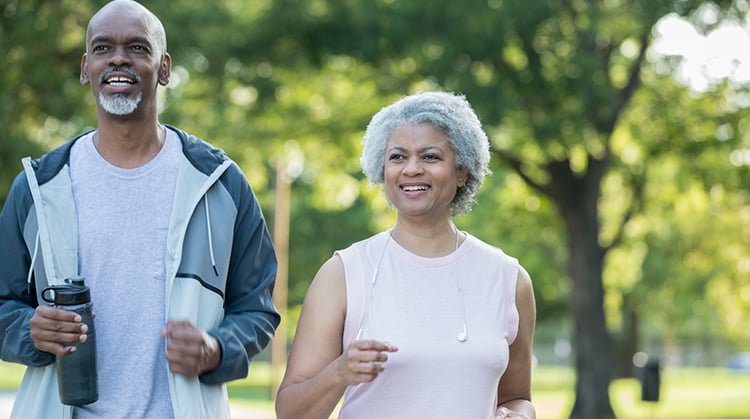 A study in Medicine & Science in Sports & Exercise has found that the benefits of exercise extend beyond the physical. Researchers found that moderate to vigorous exercise can reduce the risk of cognitive decline by 36%.
As Americans age and conditions such as Alzheimer's disease and dementia increase, these findings give hope. Older adults can help delay the onset of cognitive decline.
For the study, 6,400 adults, ages 65 and older wore an activity tracker for a week. Researchers measure their cognitive abilities during tasks to get a baseline. They followed up with study participants after three years. Compared with those who did light or no physical activity, those who did moderate to vigorous exercise:
Were much less likely to have cognitive problems.
Had better memory and executive function.
Physical therapists are movement experts. They improve quality of life throught hands-on care, patient education, and prescribed movement. Physical therapists can design exercise programs to help older adults reduce their risk of cognitive decline. They also can help people with who already have dementia or Alzheimer's disease. The goal is to help older adults stay active and independent for as long as possible.
Related Resources
Additional Information
Access additional Did You Know? pages.