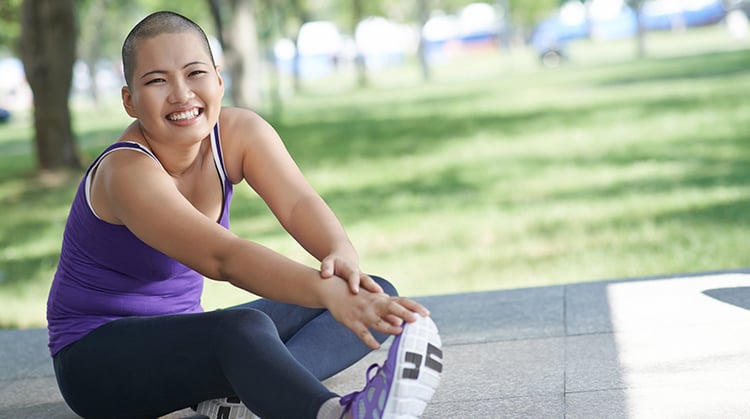 The results of a study in JAMA Oncology confirm that exercise as a treatment is better than medications for cancer-related fatigue. The findings are important, as CRF is a common side effect during and after cancer treatment.
The authors reviewed 113 studies and compared the effect of the four most common treatments recommended for CRF. These treatments include:
Exercise.
Psychological treatment.
Combined exercise and psychological treatment.
Drug treatments.
Researchers found that exercise delivers the largest overall improvement to reduce CRF, and is much better than medications. They recommend that doctors and other health care providers prescribe exercise as a first-line treatment.
Exercise treatment plans designed and supervised by physical therapists can help cancer survivors exercise safely. Exercise also may relieve many of the side effects of cancer treatment.
If you have been diagnosed with cancer or have received cancer-related treatment, a physical therapist can work with you to help you achieve the benefits of exercise to reduce cancer-related fatigue.
Physical therapists are movement experts who improve quality of life through hands-on care, patient education, and prescribed movement. You can contact a physical therapist directly for an evaluation. To locate a physical therapist in your area, visit Find a PT.
Related Resources
Additional Information
Access additional Did You Know? pages.