Cancer, and the treatments for it, can cause physical problems such as pain, numbness, swelling, weakness, loss of balance, and difficulty moving or walking.
According to the U.S. Department of Health and Human Services, regular physical activity can reduce the risk for developing certain types of cancer, including bladder, breast, colon, lung, and prostate. It may even improve the chances of surviving some cancers.
People who are regularly physically active (approximately 150 minutes/week) have a 33% lower risk of death than those who are not physically active. This includes the leading causes of death, such as heart disease and some cancers. A physical therapist can develop a personalized physical activity program that can reduce your risk for dying.
When cancer does occur, the disease and its treatment can cause several physical problems such as:
Pain.
Numbness, tingling, and reduced feeling in your arms and legs.
Fatigue, weakness, and a chronic risk of losing your balance.
Difficulty moving or walking.
Why See a Physical Therapist?
Physical therapists who specialize in oncology are often involved during a person's cancer treatment, helping them maintain or gain strength, flexibility, and endurance. Physical therapists create treatment plans that use physical activity to help cancer survivors manage side effects of treatment such as pain, fatigue, and reduced balance, strength, and endurance.
These services can improve health and function, assist in the return to work and other important life activities, and reduce the risk for a cancer recurrence.
Physical therapists are movement experts. They improve quality of life through hands-on care, patient education, and prescribed movement. You can contact a physical therapist directly for an evaluation. To find a physical therapist in your area, visit Find a PT.
Symptoms & Conditions Guides
Featured Content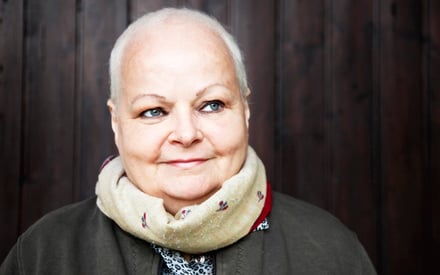 Podcast
---
The Risk of Cancer-Related Falls
Although falls tend to be common among older adults, cancer survivors have a higher risk of falls than do people who haven't been treated for the disease.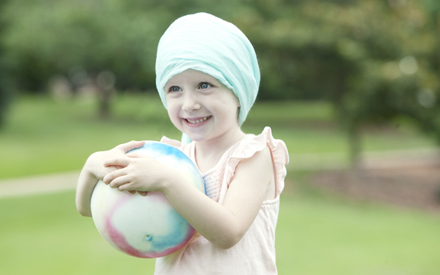 Health Tips
---
7 Ways Children With Cancer Benefit From Physical Activity
The Centers for Disease Control & Prevention recommends 60 minutes per day of moderate to vigorous exercise for healthy children. Being physically active can be a challenge for children with cancer.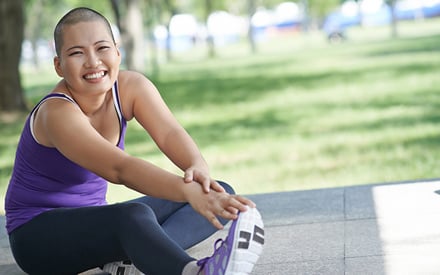 Did You Know?
---
Exercise Over Pharmaceuticals for Cancer-Related Fatigue
The results of a study in Jama Oncology confirm that exercise as a treatment is better than medications for cancer-related fatigue.
Additional Cancer-Related Content