Women's health physical therapists evaluate and treat conditions that specifically affect women. They design treatment plans for each woman's needs, challenges, and goals.
There are some conditions that women may be hesitant to discuss with their health care providers. The good news is that incontinence, pelvic pain, lymphedema, and many others are treatable. Physical therapy offers solutions that do not involve surgery or long-term use of prescribed medicines.
Physical therapists work with women of all ages and abilities to help you stay moving. Regular physical activity can benefit your physical, mental, and social health. It also can help prevent or improve many chronic conditions, such as heart disease, diabetes, obesity, depression, and some cancers.


Pregnancy
Many problems related to pregnancy can be treated by a physical therapist. This includes treatment to reduce pain as well as muscle, bone, and joint problems if experienced. Physical therapists can develop or adjust a personalized exercise program to enable you to continue (most) activities during pregnancy. They also can help you safely get back to any activities that you had to stop due to medical reasons.
Unless there is a medical reason, most women can maintain their physical activity level during pregnancy and resume after giving birth. Physical activity during pregnancy helps to maintain overall fitness, manage blood pressure, and reduces the risk of:
Excessive weight gain.
Incontinence.
Gestational diabetes.
Physical therapists are movement experts. They improve quality of life through hands-on care, patient education, and prescribed movement. You can contact a physical therapist directly for an evaluation. To find a physical therapist in your area, visit Find a PT.
Symptoms & Conditions Guides
Physical therapists treat and manage numerous conditions affecting women, including:
Explore other symptoms and conditions.
Featured Content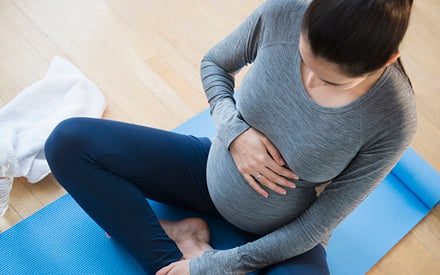 Health Tips
---
5 Ways to Prepare Your Body for Pregnancy
Is your body ready to carry a baby? These tips will help to prepare your body and guard against pain and other problems during pregnancy and afterwards.
Podcast
---
Stress Induced Urinary Incontinence: Common, But Not Normal
Two physical therapists shed light on a preventable condition that might affect as many as one in 3 women.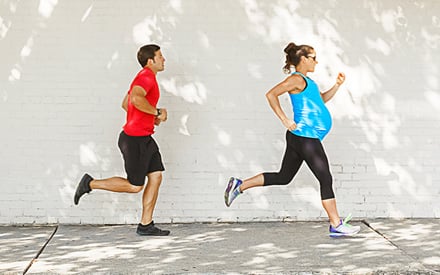 Podcast
---
Overcoming Pelvic Floor Dysfunction and Pain in Women, Men, and Runners Through Physical Therapy
Amanda Olson sustained a severe injury that left her unable to sit for months. Now she is helping others overcome, anticipate, and prevent pelvic floor dysfunction.
Podcast
---
Fourth Trimester: What Is It and Why Is It Important?
Most people know pregnancy is divided into trimesters. But what about the fourth trimester?
Additional Women's Health Content