Listening Time — 28:14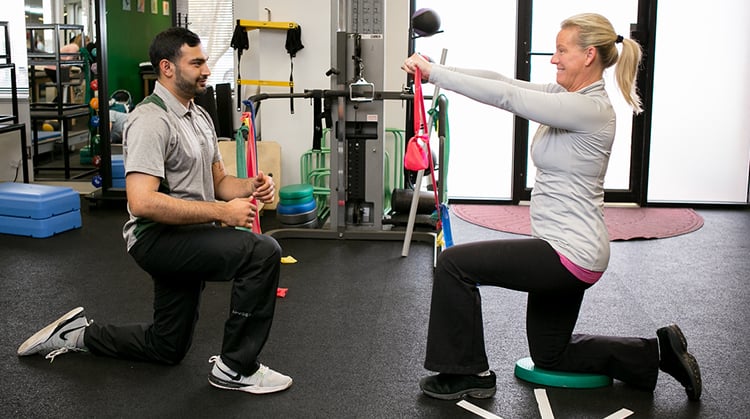 People everywhere experience the transformative effects physical therapy can have on their daily lives. In fact, as experts in the way the body moves, physical therapists help people of all ages and abilities reduce pain, improve or restore mobility, and stay active and fit throughout life.
But some common misconceptions often discourage people from visiting a physical therapist. In celebration of National Physical Therapy Month during October, the American Physical Therapy Association addresses and debunks the top "7 Myths About Physical Therapy." In this episode, physical therapist Joseph Brence, PT, DPT, FAAOMPT, COMT, DAC, who helped to create the 7 Myths list, address each of the seven myths, and the facts, about physical therapy.
Download the podcast on iTunes or listen below:
Read more about the 7 Myths About Physical Therapy and National Physical Therapy Month.

Joseph Brence, PT, DPT, FAAOMPT, COMT, DAC, is a physical therapist and clinical researcher who treats a wide range of painful conditions including complex regional pain syndrome, fibromyalgia, and chronic fatigue syndrome. He is currently involved in a wide range of clinical research projects involving understanding the neuromatrix and determining how it applies to physical therapy. He is the vice president of operations for NxtGen Institute of Physical Therapy, manages the blog Forward Thinking PT, and writes monthly research reviews for SportEx Medicine.