Listening Time — 30:25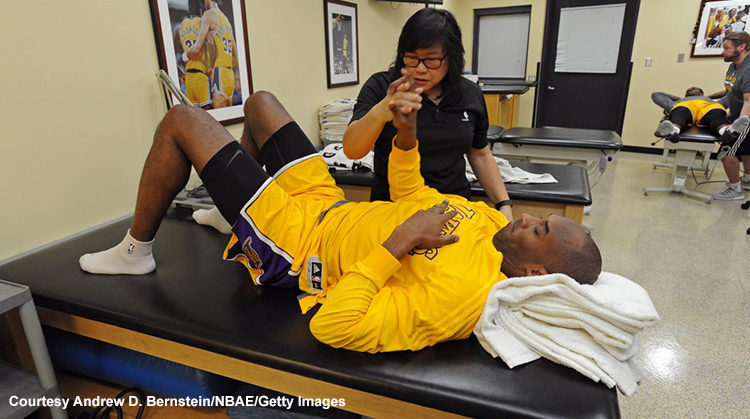 Kobe Bryant called her his secret weapon. And as head physical therapist of the Los Angeles Lakers, Judy Seto, not only works to keep the 18-time NBA All Star healthy and on the court, but his teammates as well. Her responsibilities span a 82-game regular season, plus preseason, postseason, and the offseason.
In this episode of Move Forward Radio, Judy gives us a glimpse of what NBA players go through to perform on the court night after night in city after city. And she also provides tips for amateur basketball players who want to stay on the court.
Download the podcast on Apple Podcasts or listen below:

Judy Seto, PT, DPT, OCS, SCS, MBA, CSCS, PES, CES, is in her 5th year as head physical therapist for the Los Angeles Lakers, and has been practicing physical therapy for 30 years. With a physical therapy degree from Stanford University, and a doctor of physical therapy degree from Temple University, Judy is also currently completing a Master's degree program in High Performance Sport from Australian Catholic University. She is board certified in orthopedics and sports physical therapy, and is also a certified strength and conditioning specialist.