Listening Time — 42:45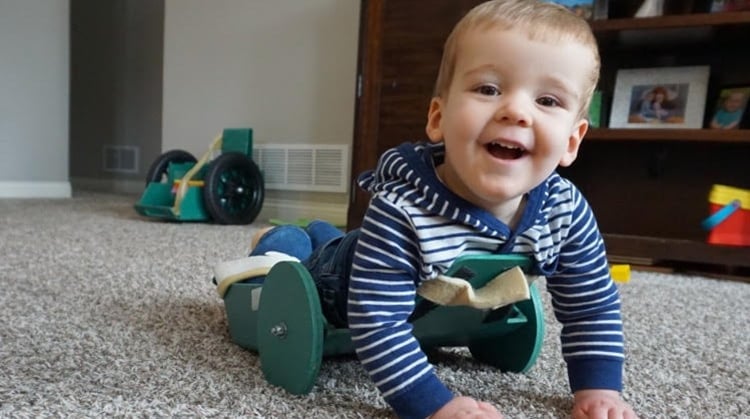 Taylor and Ally Moreland knew before their son Brody was born that he would face significant challenges from spina bifida. Taylor admits he initially mourned for all the activities that Brody would never experience. His outlook changed quickly, though, thanks to his son's spirit and the knowledge and skills of Gerti Motavalli, a pediatric physical therapist who worked intensively with the toddler who was born paralyzed from his trunk down.
Taylor—who had a knack for fixing things and creating solutions—set to work inventing and perfecting a mobility device for his son that would come to be known as the Frog. It changed Brody's life by sharpening his abilities and broadening his horizons. It also started what Taylor now calls his hobby: producing the Frog at little or no cost to children and their families around the world.
Brody also greatly benefited from targeted electrical stimulation—a physical therapy treatment that Gerti says holds great promise for children with spina bifida, spinal cord injuries, and other disabling conditions. She shares her research findings based on Brody's experiences.
Download the podcast on Apple Podcasts, Spotify, or Google Play, or listen below.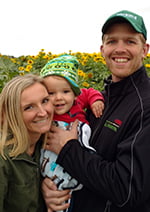 Taylor Moreland was born in Harrisonville, Missouri. He was raised on his family's dairy farm and studied agribusiness management at the University of Missouri. Taylor and his wife, Ally, have 2 boys, Brody (aged 2½ years) and Brett (aged 6 weeks). Taylor, who owns a business selling products and services to farmers, became an inventor and philanthropist when he created the Frog for Brody in August 2018 and then began giving the devices away to other children with mobility issues. He now has sent more than 150 Frogs to children in 7 different countries.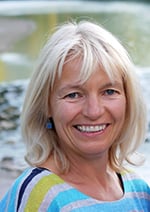 Gerti Motavalli, PT, MS, has a private pediatric practice in Columbia, Missouri, and has worked with children of all ages for over 30 years in the United States and other countries. First trained in physical therapy in Germany, she later earned a bachelor's degree in exercise science and a master's degree in physical therapy from the University of Missouri-Columbia, where she has also served as an adjunct faculty member. Gerti is always ready to explore new and innovative treatment options for her patients. She recently published a case study titled, "An Exploratory Electrical Stimulation Protocol in the Management of an Infant with Spina Bifida" in Child Neurology Open.