Listening Time — 49:31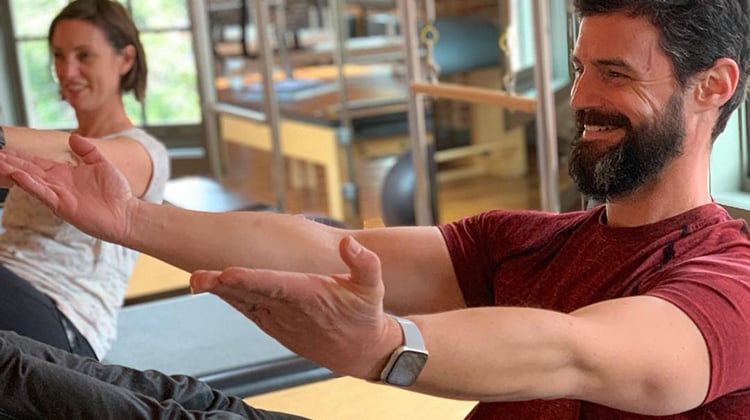 Ryan Hodgkinson was diagnosed with Crohn's disease when he was 11 years old. The condition can vary from mild to severe, and there is no cure. Crohn's can be successfully managed, but how that's done depends on the severity of the case.
To date, Ryan's Crohn's disease has required nearly 50 abdominal surgeries. Earlier in his life, it sidelined his interpersonal relationships, interrupted his graduate studies, and led to an opioid addiction, depression, and a mental health crisis.
Now, however, in his late 30s, Ryan is a successful business owner and athlete with a happy family life. The story of how he got from "there to here" is a multifaceted one. One constant was the assistance and care of his sister, Heidi Kosakowski, a physical therapist and Pilates instructor whose professional skills played a big role in his journey.
Brother and sister join us in this episode of Move Forward Radio to discuss the challenges of severe Crohn's disease, the power of proper intervention and disciplined personal action, and the lasting imprint of sibling love. Their advice, born of adversity, will inspire anyone with chronic pain, and especially those who have or suspect they have, Crohn's of whatever severity.
Here's our conversation.
Download the podcast on Apple Podcasts, Spotify, or Google Play, or listen below.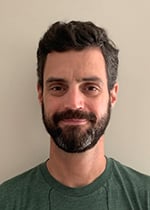 Ryan Hodgkinson is an American Council on Exercise certified personal trainer, marathon runner, and has been a Pilates Method Alliance certified Pilates instructor for the last 10 years. He is also a husband and father with a severe form of Crohn's Disease. After graduating from Gonzaga University and being accepted into UCLA's ancient history PhD program, he was forced to undergo the complete removal of his large intestine, which changed the course of his life and career. He credits his sister, physical therapy, and Pilates with saving his life. He recently opened his own studio, Twist Pilates, in Washington, DC.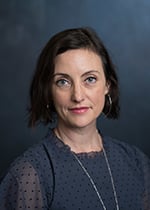 Heidi Kosakowski, PT, DPT, has lived and practiced physical therapy on 3 continents. She has taught at 2 universities in Lima, Peru, worked closely with the Peruvian Association of Physical Therapy, and worked as a consultant to the World Confederation for Physical Therapy in the South American region. She is completing a PhD in physical therapy at Nova Southeastern University and is an international visiting scholar at the American Physical Therapy Association, where she works on a collaborative project between APTA and the Pan American Health Organization.