Listening Time — 28:32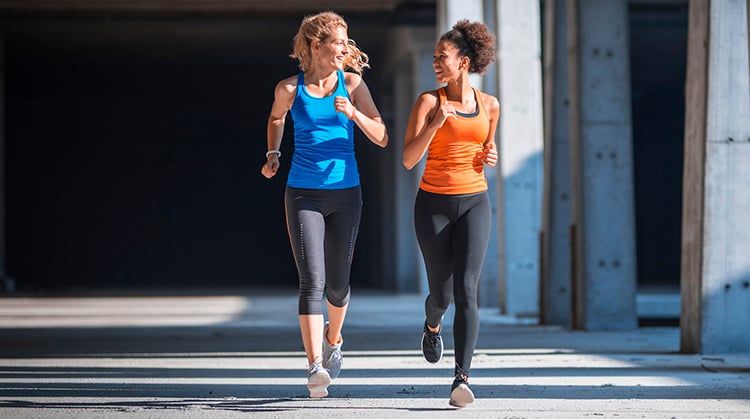 Jennifer Francis was a physically active young woman until her mid-20s. Then a pain spiral began in her outer thigh that ultimately included her hip as well.
She battled a common overuse injury among runners, called IT band syndrome, and a tear in the cartilage in her hip. Over the next few years, she went from exercising less to eliminating any activity beyond walking. But even walking was painful. Jennifer sought and received assistance from medical providers, but nothing helped.
She was doing everything that the experts told her to do, so why wasn't it working? Jennifer was in pain, inactive, gaining weight, and at her wits' end.
Then she found help from physical therapists (PTs) who asked her the right questions. Her PTs identified and treated the physical issues that others had missed. They addressed coordination issues and muscular imbalances that stressed Jennifer's joints and caused movement problems. They worked to help her body to function correctly again. They taught Jennifer how her body works and broke down each motion to retrain her.
Within months, she was running 4 miles and was able to squat 45 pounds pain free. In this episode of Move Forward Radio, Jennifer shares insights that she gained through physical therapy. Physical therapist Sareena Sathe is on hand too. Sareena talks about Jennifer's case and the lessons it holds for others.
Download the podcast on Apple Podcasts, Spotify, or Google Play, or listen below.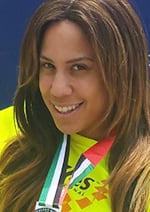 Jennifer Francis is a 30-year-old from Queens, New York, who grew up playing a different sport every season. In college, she gave up competitive team sports and fell in love with weight training and distance running. Jennifer runs with the New York Road Runners to keep her competitive edge. She enjoys barre, strength-based Pilates, and bike riding for fun. Being active has been an important part of Jennifer's life, and she is glad to be back on track.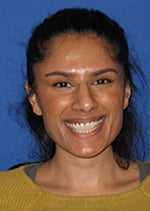 Sareena Sathe, PT, DPT, is a licensed physical therapist in New York and New Jersey. Sareena earned her doctor of physical therapy from Rutgers University-School of Health Professions (formerly UMDNJ). She has 7 years of experience working with patients ranging from children to older adults. Her professional interests include balance and vestibular rehabilitation, and helping people return to sport after ACL reconstruction.