Listening Time — 25:45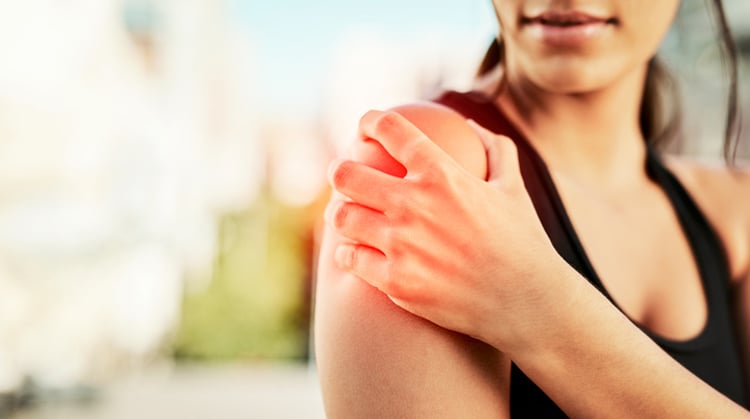 For decades Colleen Rapp blazed a trail as a woman in the physically demanding job of press operator at the Denver Post. As she saw it, the hard work was all the exercise she needed, and living healthfully meant simply punching the clock and doing her job the best way she knew how.
Her viewpoint changed, however, when chronic pain necessitated shoulder surgery, followed by rehabilitation under the guidance of a physical therapist. Colleen came to understand that optimal health—and better job performance as well—required that she exercise better, sleep better, eat better, and move more safely and efficiently.
In this episode of Move Forward Radio, Colleen shares her story of how physical therapy has helped transform her life—both outside the job and in the pressroom. In fact, she's so grateful for everything she's learned through physical therapy that she now supports a scholarship fund for students entering the doctor of physical therapy program at the University of Colorado. Her physical therapist Tami Struessel joins the conversation to share her perspective on Colleen's journey and transformation.
Download the podcast on iTunes, Spotify, or Google Play, or listen below

Colleen Rapp has worked as a journeyman and press operator at the Denver Post for more than 30 years. Inspired by her experience with physical therapy, she has initiated a fundraising campaign to benefit the physical therapy student scholarship endowment for the physical therapy program at the University of Colorado.

Tami Struessel PT, DPT, board-certified clinical specialist in orthopaedic physical therapy, is assistant professor in the doctor of physical therapy program at the University of Colorado Anschutz Medical Campus and staff physical therapist at Physio Pro in Denver, Colorado. A certified manual therapist, Struessel also researchers in the areas of clinical reasoning, orthopedic physical therapy, and practice management. She is a current member and past president of the Colorado State Physical Therapy Board.