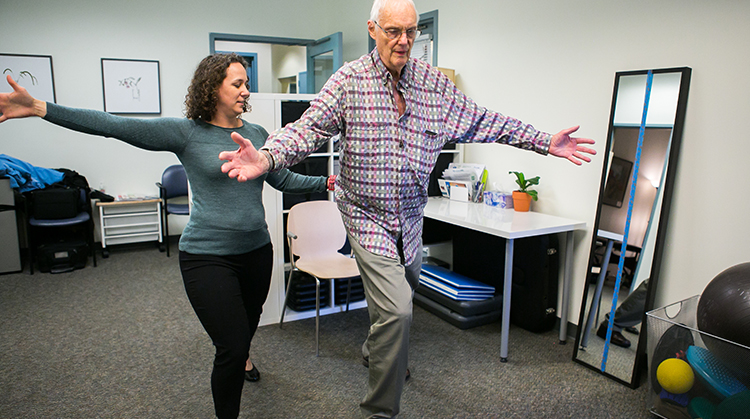 Exercise is known to offset many physical side effects of Parkinson disease. A recent pilot study suggests that early exercise also can reduce depression symptoms among individuals with PD.
A study of 31 patients randomly assigned to two groups (an early exercise start group and a delayed exercise start group) found that patients in the early start group scored "significantly better" on the Beck Depression Inventory, according to Parkinsonism & Related Disorders ("Effects of a formal exercise program on Parkinson's disease..." - Jan. 20, 2014).
Physical therapists are movement experts who develop treatment programs to help people with Parkinson's Disease stay as active and independent as possible. They improve quality of life through hands-on care, patient education, and prescribed movement. You can contact a physical therapist directly for an evaluation. To find a physical therapist in your area, visit Find a PT.
Related Resources
Additional Information
Access additional Did You Know? pages.