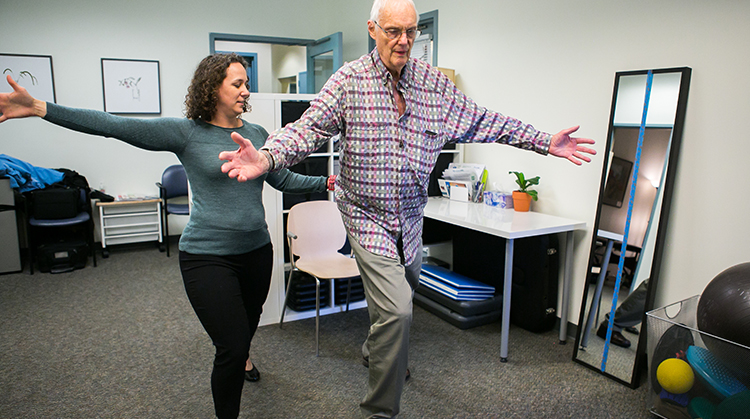 Exercise is known to offset many physical effects of Parkinson disease. A 2014 study, published in Parkinsonism & Related Disorders, suggests another benefit. Early exercise also can reduce depression symptoms among people with PD.
Researchers randomly assigned 31 patients to two groups (an early exercise start group and a delayed exercise start group). Researchers found that those in the early start group scored "significantly better" on the Beck Depression Inventory.
Physical therapists are movement experts. They develop treatment programs to help people with PD stay as active and independent as possible. Physical therapists improve quality of life through hands-on care, patient education, and prescribed movement. You can contact a physical therapist directly for an evaluation. To find a physical therapist in your area, visit Find a PT.
Related Resources
Additional Information
Access additional Did You Know? pages.