Each year, more than 795,000 people in the United States have a stroke. About 185,000 (one in four) have a second stroke. Stroke is a leading cause of long-term disability. The Centers for Disease Control and Prevention reports that stroke results in reduced mobility in more than half of survivors of stroke age 65 and over.
Physical therapy after a stroke is critical. Physical therapy starts right away after a stroke during acute care in the hospital. Based on stroke severity, many survivors of stroke will need more therapy services after discharge. Physical therapists work with survivors of stroke in the hospital and across the lifespan to:
Improve mobility.
Reduce the risk of a second stroke.
Address movement problems that may develop as they age.
Help them maintain as much function as possible.
They may receive physical therapist services in one or more of these settings:
Inpatient rehab or skilled nursing facility.
Home health care.
Outpatient clinic.
Continuing to move and work to improve physical function helps survivors of stroke be as independent as possible.
Physical therapists are movement experts. They improve quality of life through hands-on care, patient education, and prescribed movement. You can contact a physical therapist directly for an evaluation. To find a physical therapist in your area, visit Find a PT.
Symptoms & Conditions Guides
Featured Content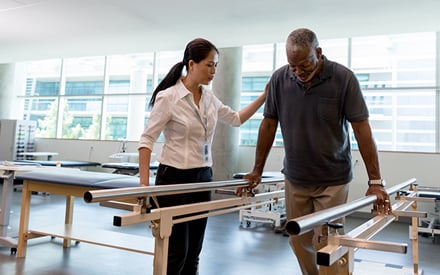 Health Tips
---
Recovery From a Stroke: 9 Benefits of Physical Therapy
Each year, nearly 800,000 people in the United States experience a stroke that can lead to long-term disability. About two-thirds of people who survive a stroke will need some form of physical or other therapy.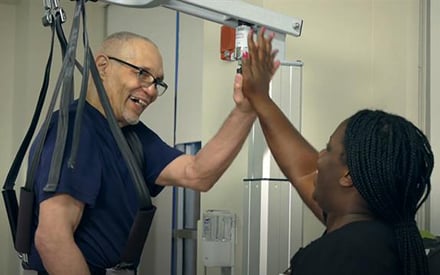 Video
---
Physical Therapy Treatments for Stroke Recovery
Erin Sinkfield, PT, DPT, explains physical therapy treatment to help people with stroke regain their strength and movement.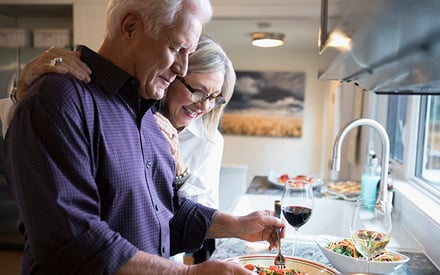 Health Tips
---
5 Signs of a Stroke
A stroke occurs when a blood vessel in the brain is blocked or ruptures. Learn to recognize these five signs in case a stroke happens to you or someone around you.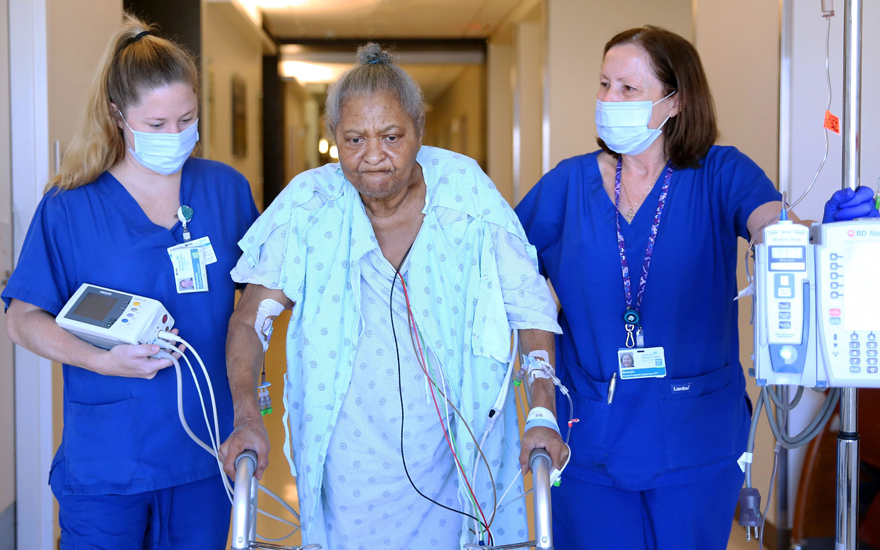 Did You Know?
---
Physical Therapy Lowers the Odds of Hospital Readmission or Death After Stroke
A study in the Archives of Physical Medicine and Rehabilitation found that patients do better after a stroke if they get physical or occupational therapy while in the hospital.
Additional Stroke Content