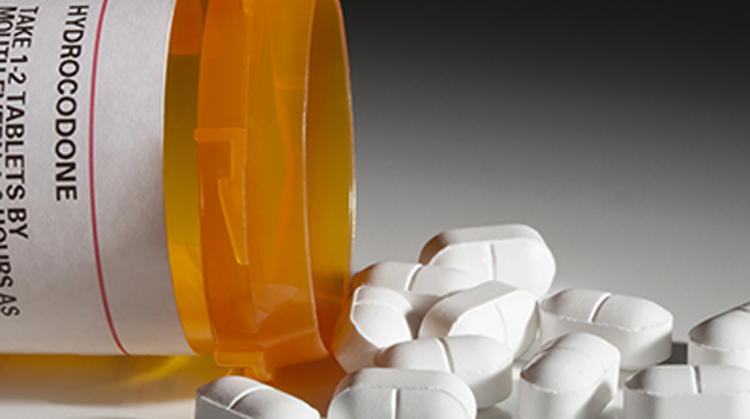 People with chronic low back pain might get "modest, short-term pain relief" from opioids. But when it comes to long-term treatment, evidence to support the effectiveness of opioids is "lacking."
That's the conclusion of an analysis by JAMA Internal Medicine ("Efficacy, Tolerability, and Dose-Dependent Effects of Opioid Analgesics for Low Back Pain" - May 23, 2016), after reviewing the results of 20 trials that included nearly 8,000 participants.
As The New York Times reported ("Opioids Often Ineffective for Low Back Pain" – May 25, 2016), opioids "relieved pain slightly, but the effects were not clinically significant, and the medicines did little to improve disability. There was some evidence that larger doses worked better, but most trials had high dropout rates, some up to 75%, because of adverse side effects or inefficacy."
The JAMA Internal Medicine analysis comes only months after the Centers for Disease Control and Prevention (CDC) urged prescribers to reduce the use of opioids for most long-term pain management in favor of safer alternatives like physical therapy.
America is in the midst of an opioid epidemic, with opioid sales and opioid-related deaths skyrocketing since 1999.
Thankfully, research supports conservative approaches to low back pain, which too often is overtreated.
Physical therapy is an effective way to manage back pain, while reducing or avoiding the use of prescription painkillers.
Before you accept a prescription for opioids, learn about safer alternatives.
Physical therapists are movement experts. They improve quality of life through hands-on care, patient education, and prescribed movement. You can contact a physical therapist directly for an evaluation. To find a physical therapist in your area, visit Find a PT.
Related Resources
Additional Information
Access additional Did You Know? pages.