Physical therapists help people with conditions, illnesses, or injuries that develop in childhood and limit movement or function. They continue to work with them across their life span as needed.
Physical therapist services aim to:
Improve mobility.
Develop or restore function.
Alleviate pain.
Prevent or decrease permanent physical disabilities.
Promote overall health and wellness.
Developing regular physical activity habits in children and adolescents is essential for growth and development. If continued into adulthood, physical activity can reduce the risk of developing many chronic diseases and also improves them. According to a recent news release from The Physical Activity Alliance, "physical activity for children and adolescents is more important than ever."
Why See a Physical Therapist?
Physical therapists help children of all abilities participate and reach their unique potential. Pediatric physical therapists work together with children and their families to:
Promote a child's development.
Improve strength and endurance.
Enhance learning opportunities.
Enable independence.
Increase the ability to take part in physical activities at home, school, and in the community.
Reduce and manage pain.
Ease challenges with daily caregiving.
Physical therapists are movement experts. They improve quality of life through hands-on care, patient education, and prescribed movement. You can contact a physical therapist directly for an evaluation. To find a physical therapist in your area, visit Find a PT.
Symptoms & Conditions
Physical therapists treat and manage numerous conditions affecting children (birth-21), including:
Explore other symptoms and conditions.
Featured Content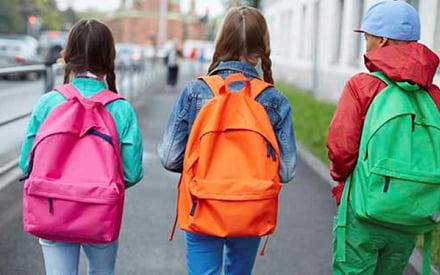 Health Tips
---
3 Tips for Backpack Safety
Children —and adults — should follow these simple tips, provided by physical therapists, when wearing a backpack.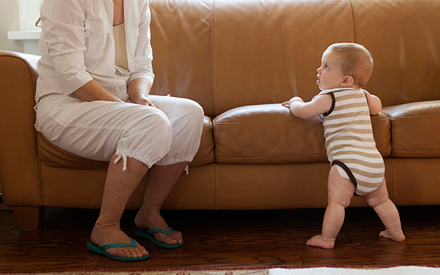 Health Tips
---
5 Ways To Increase Physical Activity for Infants and Toddlers
Encouraging daily physical activity and active play in infants and toddlers is important to develop strength, balance, coordination, movement planning skills, endurance, and flexibility.
---
Activities to Promote Development in Children
Access activities that are designed to help children build strong, healthy bodies and minds through play.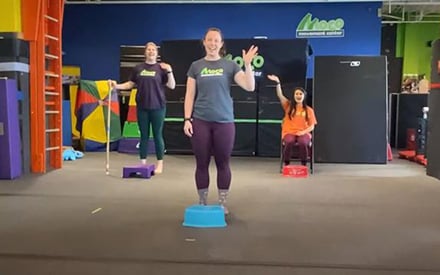 Video
---
Whole Body Exercises — For Kids of All Abilities
Kids of all abilities will enjoy and benefit from this exercise program led under the direction of a physical therapist to help kids meet movement goals.
Additional Children's Health Content